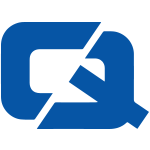 Sales of motorbikes have soared in the last month as some drivers swap four wheels for two, a survey suggests.
The Motorcycle Industry Association (MCIA) said the total number of motorbike registrations in April was more than ten per cent higher than the total for the same period last year.
Association officials said drivers could be looking to cut time lost waiting in traffic jams and reduce high tax bills caused by petrol-guzzling cars.
Craig Carey-Clinch of the MCIA said: "This shows a very healthy market despite economic gloom and poor riding weather."
A total of 13,747 bikes were registered in April meaning riders also started searching for motorcycle insurance deals which could work out cheaper than cover costs on cars.
Other figures from the MCIA suggest mopeds and scooters are particularly popular with new riders, as both types of bike have seen registration increases of more than 40 per cent.
Last month the MCIA launched a new campaign called "Now's the Time" which aims to encourage people thinking of taking a practical motorcycle test to bring their plans forward.
In October the test is set to change and become more complex, with the organisation saying riders face higher charges and fewer test centres available.