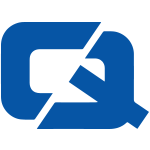 A motorbike caught on fire during a trip in the south-west of England this week, with flames reaching "10-15 feet high", according to the rider.
The 1500cc Goldwing California machine was being driven by Stephen Rogers to Burnout Bikes in Downton, where it was due to take its MOT, reports the Salisbury Journal.
Having noticed that something was wrong with the bike, Mr Rogers pulled over at the side of the road before his pride and joy burst into flames.
The rider told the newspaper: "I jumped off [the bike] and tried to put [the fire] out. I went across to Burnout to get a fire extinguisher but I knew it was too late."
"It's one of these bikes which has a top box and is all made of plastic. The flames were 10-15 feet high and I could see that there wasn't [going to] be much left of it."
A number of motorbike insurance policies cover people in the event of a fire or theft. Some companies will provide a replacement bike as part of the deal.