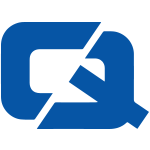 A growing number of people are choosing to take to the roads on two wheels, according to a new report.
Research by the Motor Cycle Industry Association (MCI) revealed sales of motorcycles, mopeds and scooters rose by 22 per cent in July.
Powered two wheeler registrations rose to 14,306 in July – 2,578 more than during the corresponding month in 2007.
Craig Carey-Clinch from the MCI said it had been an "up and down year for the market" as the credit crunch and inflation added to economic instability.
"But there are signs that people are switching to two wheels in order to make daily travel and commuting easier and cheaper," Mr Carey-Clinch commented.
"The July figures are good and the industry is cautiously optimistic that people are looking seriously at two-wheeled alternatives to cars and public transport," he added.
The increase in sales, which may have also boosted the motorcycle insurance market, comes as Yamaha topped the charts with its YZFR125.
Its "learner legal sports bike" has been at the top of the UK sales charts since its launch in May.