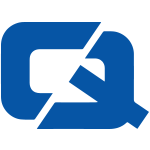 Motorcycle tyres are getting pricier because the costs of raw materials and petrol is rising, it has been revealed.
Motorcycle News says manufacturers claim rubber and steel expenses are combining with fuel cost increases to up the cost of making tyres.
According to the magazine, a number of big name firms are upping the price of tyres to make up for the increased costs.
Quoted by the publication, a Bridgestone spokesman said: "The price of raw materials has doubled. Everyone else is in the same boat, but I know that's the last thing our consumers want to hear."
According to Motorcycle News, Bridgestone will up the prices of its tyres by around three per cent from July 1, with Pirelli and Dunlop having already introduced small increases of their own.
Some riders could see their maintenance costs increase as a result of the hikes, which come alongside rising petrol prices and regular fees such as motorcycle insurance premiums.
Motorcycle riding still appears to be popular however, with the Motorcycle Industry Association recently revealing powered two wheeler registrations were at 13,747 in April, higher than the same period last year.