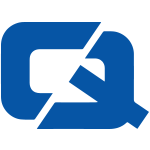 A motorcycle organisation is reporting sales of motorbikes are holding up well despite the apparently uncertain economic climate.
Potential motorcycle insurance customers could be interested to know powered two wheeler registrations (PTW) were only 3.2 per cent down in March 2008 on the same month last year.
The motorcycle industry association released the figures and said there were a total of 18,624 PTW registrations last month.
Craig Carey-Clinch from the association said: "A PTW is a real and viable alternative that can cut journey times, is easier to park, low cost to run and helps cut emissions."
Although sales showed a year-on-year fall in March the association added the total is still more than ten per cent up on March 2006.
The association is the UK trade body representing manufacturers and importers of PTWs and claims to represent about 90 per cent of the UK industry through a membership of around 150.
A Department for Transport survey published in 2007 said there were around 1.22 million licensed motorcycles in the UK including those exempt from vehicle excise duty.