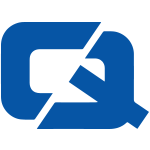 Some motorcyclists will be breathing a sigh of relief after the government reportedly said two-wheelers would not be included in road pricing trials.
Motorcyle News reports the Department for Transport had said motorcyclists would be among 1,000 road users set to take part in pay-per-mile schemes.
But the magazine says new documentation excludes motorbikes, in a development likely to be of interest to motorcycle insurance policyholders.
Quoted by Motorcycle News, Motorcycle Action Group campaigns manager David Short said: "It could mean they're just going to charge motorbikes irrespective of distance travelled or it might mean they're not even considering charging them."
The government is hoping to cut congestion by introducing tracked pay-as-you-drive systems which would encourage motorists to keep peak journeys to a minimum.
New helmet legislation brought in during the 1970s first prompted the founding of the volunteer-run Motorcycle Action Group.
Drawing members from across the UK, probably including motorcycle insurance customers, the group lobbies on a local, national and international basis.