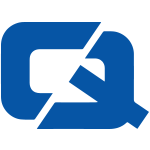 Police have stopped several motorcyclists travelling at excessive speeds in a campaign aimed at reducing accidents in an area of rural Scotland.
Officers even recorded one rider travelling at speeds of up to 110mph
after using their own motorcycle patrols alongside squad cars in the
East Fife operation.
Police said the region had recently seen a high proportion of accidents
and added they aimed to deter and detect speeders during the weekend
scheme.
Head of road policing John McDonald said: "I would urge drivers to
recognise their responsibility to themselves and others by driving in a
responsible and safe manner."
The BBC said the operation led to one motorcyclist being reported for dangerous driving after being spotted reaching
110mph.
Two other riders were stopped on another road after being seen
travelling at more than 100mph.
A 30-year-old driver was also stopped on the A92 after officers recorded him reaching 96.9mph.
Riders who are caught speeding face a fine, points on their licence, a
rise in their motorcycle insurance costs and can even end up being
banned from the roads.