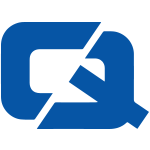 Riders may soon be eligible for a discount on their motorcycle insurance following the news that the Driving Standards Agency (DSA) and Motorcycle Industry Association are launching a new initiative.
The two organisations are launching the Enhanced Rider Scheme – a training programme intended to reduce the number of road accidents involving motorbike riders.
Under the scheme, the DSA has developed a network of motorcycle trainers to provide services for riders wishing to take part in the scheme and obtain their DSA Certificate of Competence – Enhanced Rider Bonus.
This may then entitle them to a discount on their motorbike insurance from their provider, the organisations stated.
In related news, the Motorcycle Rider Training Association (MRTA) this week called for the new version of the motorcycle test to be postponed.
Due to come into effect on September 29th, the new test is intended to meet the requirements set out by European law.
However, the MRTA urged the DSA to delay into introduction until the required number of test centres are fully prepared.