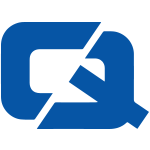 The Antrim District Policing Partnership (DUP) is urging motorists in the region to be more careful over the coming months.
Pam Lewis, chairperson of the DUP, told the Antrim Times that a number of road safety initiatives were being launched in the area ahead of the holiday period.
The councillor said such initiatives "are to be welcomed" if they make Northern Ireland's roads safer.
"With many parents and children on the roads over the summer months enjoying their holidays, motorists should be more vigilant," she remarked.
Motorcycle insurance customers were also among those told to be aware of potential hazards.
Ms Lewis said riders needed to "heed the road safety message" and motorists ought to be "more aware" of an increasing number of bikers taking to the roads in the summer.
In related news, a motorcyclist from Whitstable has been disqualified from riding and driving after being caught speeding by a mobile safety camera van.
Lewis Matanle, 38, was found to be riding at a speed of 146 mph, YourCanterbury.co.uk reports.