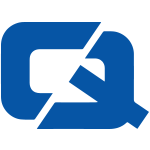 Fans of Yamaha motorbikes could be interested in a new arrival at showrooms across the country.
Visor Down reports Yamaha's 2008 XJR is now available at dealers everywhere costing £6,599 – a price which could see a few more motorbike insurance policies taken out.
Described as an "air-cooled in-line parallel four muscle bike" the machine is avaiable in new colours for 2008 – a competition white and midnight black.
Yamaha's XJR series is described by the firm as powerfully built with 'in-your-face' engine architecture.
The machine has a 1,251cc engine capable of 141mph and also boasts two Ohlins rear shocks and weighs in at 230kg with an empty tank.
In a motorbikestoday review the model is described as "a bit of a bouncer, it would look more at home on the door of a local night club".
The XJR has been around in the UK since a 1995 debut and has undergone around ten model changes and tweaks up until the present 2008 version.