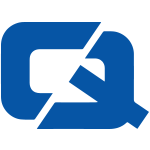 A campaign has been launched to raise awareness of radical changes in motorcycle tests ahead of an expected record number of entrants.
The Motor Cycle Industry Association (MCIA) launched its Now's the Time drive and urged motorists thinking of taking to two wheels to take their tests as quickly as possible.
It developed the campaign ahead of changes in October which the association says will make powered two wheeler (PTW) tests harder and more expensive.
A statement from the group read: "Applicants will face longer waiting times, there will also be fewer test centres where tests can be taken, down from about 200 to just 60."
The full PTW test is being updated in October in accordance with a directive from the European Union.
In a typical year there are around 80,000 PTW test applications with more than 50,000 passes, leading to new motorcycle insurance policies.
Last year saw an increase in the number of tests taken and passed and the MCIA says there will be a further big increase in 2008.
The European Union upped the requirements for testing after motorcycle riders were identified as a group at a particularly high risk of having an accident.