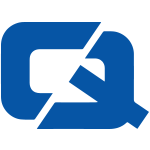 Environment minister for Northern Ireland Sammy Wilson has been fined for riding his motorbike without tax or MOT.
Mr Wilson, who owns a total of five such vehicles, received the £40 fine from his own department after being detected earlier this year by a camera in east Belfast.
The Sunday Life reported that the minister, who is responsible for road safety, claimed he was riding the bike to the garage for a pre-MOT service as he believed it legal to do so four days before its test.
He claimed he was unaware that he could transport the motorbike on a trailer, saying: "I suspect there are thousands of bikers who would quite legitimately get their bikes on the road before they go for MOT."
Mr Wilson was covered by his motorbike insurance but said he is "very annoyed" with the "stupidity" of the rules.
The Commons Public Accounts Committee of MPs last year mistakenly suggested that 40 per cent of UK motorbikes were untaxed.
In actual fact the figure is closer to 9.8 per cent, the BBC reported.