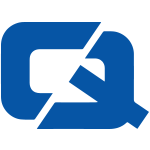 The lives of 50 motorcycle riders a year could be saved by a new helmet safety rating system, the government says.
Officials at the Department for Transport said new figures showed the performance of helmets in crashes could vary by as much as 70 per cent.
Statistics from the Safety Helmet Assessment and Rating Programme (SHARP) also reveal the overall safety performance of 56 of the most popular full face helmets on the market.
Road safety minister Jim Fitzpatrick said motorcyclists account for just one per cent of all road traffic, but for 19 per cent of all those killed, adding "if all riders wore the safest helmets available 50 lives could be saved each year".
SHARP was set up by the government last year and awards rating between one and five stars.
New riders using the scheme to choose a first helmet could also use the web to get a good deal on a motorcycle insurance policy.
The SHARP testing programme was introduced following research which showed there were "real differences" in the safety performance of motorcycle helmets on sale in the UK.