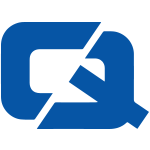 Motorbike owners could benefit from a super-small GPS tracker which can be armed or disarmed with a key fob.
TariffMan has announced the release of the Velo, which the firm says is the smallest-ever tracker of its type.
It even features a remote microphone system, meaning bike riders can listen in on what is happening near their machine from distance if they become suspicious.
A TariffMan statement read: "The Velo can also be armed and disarmed by way of a key fob, making it perfect for tracking motorbikes along with the more traditional assets."
Manufactured by a third party but provided with a GPRS sim card tariff by TariffMan, the system also includes a panic button meaning it can be worn as a safety device.
Other features which could impress motorcycle insurance holders include a hard-wire or battery power option and an active GPS receiver allowing for faster and more accurate positioning.
GPS systems work by sending and receiving signals to a network of satellites to measure distances and pinpoint a device's location on the earth.