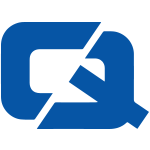 Motorbike insurance holders who speed through an area of Eastbourne may soon be in for a shock thanks to a newly-drafted in device.
Police in the area of Seaford have invested in a laser gun that can gauge the speed of passing traffic and identify those travelling too fast.
It means that not only might motorcyclists be endangering their motorbike insurance premiums, but they could also be risking having their bikes taken off them.
According to Police Constable Martin Theelke, speeding motorists are a common complaint among residents in the town.
"This device will be of huge benefit to officers in the fight to reduce the number of drivers who ignore speed limits," he added.
Meanwhile, the laser guns are also being used by police Kent after being banned for some time.
A review is being undertaken in south Kent into the use of the devices.