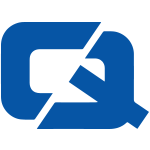 Motorcycle firm Suzuki is offering a big discount on a satnav system to tempt potential buyers of its V-Strom 650 bike.
The company has revealed anyone who purchases the model between now and the end of July will get the Suzuki Garmin Zumo 550 system for £99 including VAT.
Motorbike insurance customers could be tempted by the deal, potentially picking up a new bike, satnav system and new policy in one go.
Talking about the Zumo offer Suzuki UK's Nick Palmer said: "Clearly the V-Strom is a bike for those who like to travel so to be able to add such a comprehensive and proven system for just £99 is a great addition."
He added the offer meant customers would save an impressive £320 on the recommended retail price of the Suzuki Garmin 550 unit.
European mapping, Bluetooth technology and touch screen accessibility all come with the gadget.
The offer ends on July 31st this year and only applies at the point of purchase.
Suzuki's V-Strom 650 is designed for commuting and touring and boasts a 650cc engine plus an anti-lock braking system.