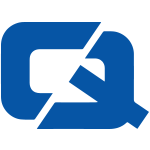 The Environment Agency (EA) says that people should move all vehicles to safety if they hear of a flood warning.
Motorbike insurance holders may wish to take note following the recent news that a large wave is currently heading across the North Sea and could affect parts of the Norfolk, Suffolk, Kent and Essex coastlines.
Moving vehicles away from potential flood-risk areas may ensure that owners avoid having to make claims on the motorcycle insurance due to damage.
The EA states on its website: "Co-operate with emergency services and local authorities – you may be evacuated to a rest centre."
It also suggests that people in areas of risk should "do as much as [they] can in daylight" as taking action in the dark can become very difficult.
Environment secretary Hilary Benn told Sky News' Sunrise programme this morning that the government and other agencies are doing everything in their power to prevent the floods from occurring.