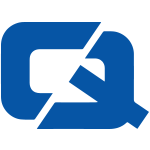 Taking a leaf from the motorcycle courier handbook, Virgin Media has announced that it is to try to improve its service by having some of its engineers ride motorbikes.
"Traditional van-based engineers can spend a lot of time sitting in traffic trying to reach their next appointment," said Victoria Vengco, a spokesperson for the company quoted on Digital Spy.
"The speedy on-bike techs can slip through traffic jams and get to customers at their allocated appointment times."
Virgin Media engineers carry out jobs such as installing Virgin internet and television services.
The motorbike scheme is to be trialled over the coming months and if it is successful, then it will be implemented more fully.
It is not known which insurance broker Virgin will turn to in order to get cover for its new motorcycle fleet.