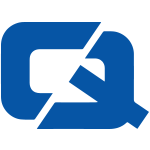 Volkswagen could end up making a two-wheel market move following comments reportedly made by the company's German chairman.
A Motorcycle News article reports German magazine Stern as saying Ferdinand Piech would like to buy a motorbike manufacturer.
The magazine says he told Stern: "I would still like a small, valuable motorcycle manufacturer. I myself ride a Ducati. 180 horses and more power per kilogram than a 1,001 bhp Bugatti."
The news could be an interesting development to motorcycle insurance customers, who could be thrilled by the idea of renowned car maker Volkswagen taking to motorbikes.
Motorcycle News also reports Mr Piech regrets missing out on the opportunity to buy motorbike brand Ducati in 1985 when the firm could potentially have been scooped for a cheap price.
Wheels24 also say Mr Piech told Stern Volkswagen would not be entering Formula One racing, reportedly saying an estimated participation cost of €300 million (£238 million) is "just burning money."
Carmaker Porsche are currently attempting to acquire a majority shareholding in Volkswagen and both firms have previously been touted as potential Formula One entrants.