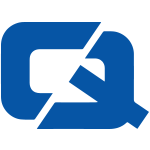 Motorcycle safety could be improved by a volunteer group promoting advanced riding skills.
East Sussex Advanced Motorcyclists (ESAM) has launched as a non-profit organisation aiming to reduce bike accidents in the region, the Rye and Battle Observer reports.
The group hopes to promote advanced riding skills and is planing social get togethers and ride outs to attract members.
Quoted by the paper, ESAM representative Paula Goldsmith said advanced riding is "not about slowing you down on the road" but about helping ridersbecome better at predicting hazards.
Motorcycle insurance customers could be interested in the group's advice, which could help them reduce their chances of having an accident and therefore having to make a claim.
The ESAM website includes advice on what to do in the event of a crash as well as details on the System of Motorcycle Control, which is designed to help riders negotiate hazards.