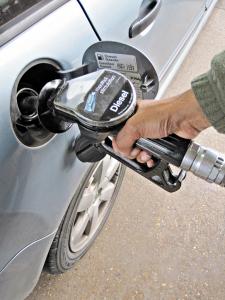 Edmund King, president of the AA, has called for the introduction of a targeted diesel scrappage scheme, as diesel owners face increasing restrictions.
According to Mr King, many drivers originally purchased diesel vehicles on the strength of recommendations from previous governments, but may now face penalties as politicians urge a move away from the now unfashionable fuel.
As a result, Mr King has called for a targeted diesel scrappage scheme aimed at providing diesel car owners compensation for following the guidance of previous governments.
Any changes to government legislation targeting diesel cars could also have a dramatic effect on car dealers, who should regularly update their motor trade insurance to ensure they're covered.
Commenting on changes to local legislation, Mr King pointed out that many cities are now adopting low-emission zones, which can have a detrimental effect on diesel owners. He added that one London borough is even resorting to tripling residents' parking charges for diesel cars, despite the fact that many new diesel cars are "cleaner" than older petrol equivalents.
"Part of the problem is that it's not just diesel cars," Mr King said. "What the research indicates is that in urban areas, about 10 per cent of the vehicles cause 50 per cent of the pollution and when remote sensing techniques have been used to measure this, it has tended to be primarily the older trucks, buses, taxis – and they do higher mileages in urban areas than private cars do. There's a lot of demonising diesels out there without looking at the facts."
Following his comments, Mr King has suggested that a repeat of the scrappage scheme could be an option to help diesel owners transition. Originally introduced in 2009, the scrappage scheme offered owners a £2,000 incentive for purchasing new, cleaner vehicles.
Mr King believes the government could create a similar scheme for diesel owners whereby the government and manufacturers can encourage drivers to upgrade to electric vehicles, hybrid vehicles or low emission vehicles by offering an incentive. He added that the scheme would also benefit, receiving 20 per cent VAT on the sale of new cars, as well as the money spent on new car tax.
He continued: "This could be a way of bringing a bit more fairness into the debate. It could encourage the uptake of greener, cleaner and safer cars – newer cars, in terms of Euro NCAP ratings, tend to be safer as well."