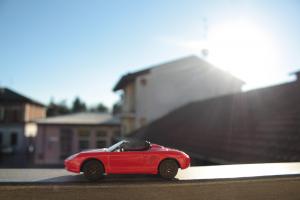 AI could be the future of motor claims handling.
Insurers Ageas and Tractable have partnered to try out using artificial intelligence across its motor claims management.
The provider claimed that this is the first time AI has been used in motor claims handling in the UK and added that it "represents a significant opportunity in the claims sector" to save time and cost.
A first-stage pilot was completed at the end of 2016, performing analysis of several thousand vehicle images involved in accidents, with motor engineers verifying the findings.
It's hoped that this new technology will also expand into helping engineers to verify the performance of its UK-wide repair networks in managing customers' motor claims.
Rob Smale, transformation director at Ageas, commented: "Our market leading operating method – the Ageas Way – is based on continually seeking new and different ways to achieve a great claims service for our customers.
"As we have already demonstrated, we are comfortable to go against the grain and try new things to ensure we achieve the right outcomes. The results of our initial pilot are impressive and I'm keen to progress to using this technology at scale."
There are many ways that AI is expected to change the motor insurance industry, as with many other sectors. This study is an early step in a new technology that's set to revolutionise motor trade insurance for both providers and consumers.