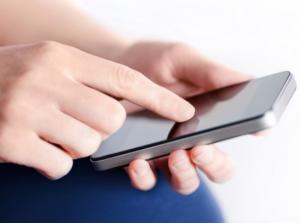 Whether a young driver uses an Android or an Apple smartphone could determine what type of car they buy, industry experts have suggested.
Glass's has claimed that motor manufacturers are already working with Apple or Google on next generation systems that will see smartphones, tablets and cars integrating much more closely. Therefore, a car buyer's phone preference could begin to lead them towards or away from certain vehicles based around compatibility with their every day devices.
Websites and apps are now pivotal tools for car dealers to drive customers to their business. In much the same way as the traders will go on the internet to obtain an online motor trade insurance quote, their customers are researching information and deals online to decide which vehicle to buy and which showroom to visit.
Glass's head of valuations Rupert Pontin said of this latest market trend: "Smartphone and tablet technology is something that is already integral to the lives of younger car buyers in a way that is more rarely the case for older people.
"If you are a car manufacturer that has chosen to go with Android, can you still sell your car to a committed Apple smartphone user? This is something that might make older car buyers roll their eyes but for many people in their late teens and early 20s, it is a genuine issue. Backing the wrong horse could see their models become not just less attractive to a growing group of buyers but also see their residual values hit."