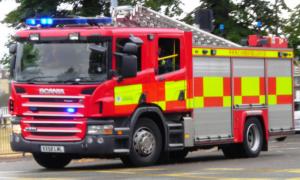 One car has been torched and three others have been damaged by arsonists who struck out at a garage forecourt in Wales.
The incident took place on 14 July at 11.20pm and saw a Nissan Micra torched on the property of LNS Recovery, the local Daily Post reported. The Micra was described by a spokeswoman for the fire crew as "completely damaged" while three others suffered heat damage.
Fires are an unfortunate risk for a business and the damage that can be done either deliberately or by accident can be catastrophic. To balance the risk, car garages and dealerships ought to have a combined motor trade insurance policy in place that will offer financial cover for everything stored on site, as well as the building itself, just in case they should be damaged or destroyed in a fire.
Garage owner Leigh Bowden spoke to the local paper about the incident: "I got a phone call in the night from someone telling me that there was a car on fire on the forecourt and that the fire service had been informed."
He added that when he arrived he found the car alight and firefighters tackling the flames. Not only was there damage done to the vehicles, but the forecourt itself was damaged.
Mr Bowden expressed frustration about how "mindless" the supposed act of arson was, adding that he has previously asked the council to install CCTV and has unfortunately been denied the option to put a fence around his premises because it is in a conservation area.