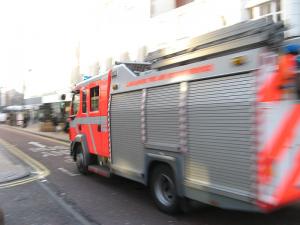 A police investigation has been launched into an incident in which three vehicles at a car repair centre in Bradford were torched by suspected arsonists.
Bradford firefighters were called out to the blaze which broke out at TF Smith's car garage, located between Linton Street and Hall Lane, at around 4am on Sunday 14 June. Three cars were found burning within the compound, including a Ford Ka and two 4×4 vehicles.
Fires, whether intentional of accidental, can decimate a business, destroying its stock and assets as well as causing severe damage to its premises. That is why car garages and dealerships ought to have a combined motor trade insurance policy in place that will offer financial cover for all the things it stores on its site, plus the building itself, just in case they should be damaged or destroyed in a fire.
Speaking to the Bradford Telegraph and Argus, Mark Rogerson, watch commander at Bradford fire station, said: "Somebody had broken into their yard and set three cars on fire, for some reason.
"It has got quite good security around it, with razor wire and big fences up. We had to use a ladder to get into the yard itself, so how the people got in, I'm not too sure."
He added that the cars set alight had been destroyed and that the matter is now being investigated by the police.