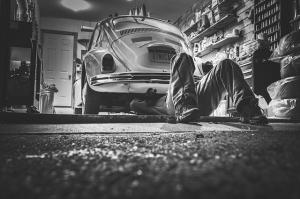 The death of a car mechanic in Ulverston has been blamed on exposure to asbestos.
Alan Athersmith died from lung cancer at the age of 78 earlier this year, the North West Evening Mail reported. A coroner's inquest into his death has found that exposure to asbestos as a result of working as a car mechanic in garages across south Cumbria throughout his life had caused the problem – the deadly substance used to be found in car brake pads and linings, and clutch facings.
Car mechanics face health risks everyday while at work due to the nature of the tasks they have to undertake and the materials and equipment they work with. Whether it is driving a customer's car – for which they will need to be named on a road risks insurance policy – or working with heavy machinery, employer's liability cover obtained as part of a combined motor trade insurance policy can provide useful financial support in case a mechanic should suffer an injury at work.
Coroner Alan Sharp explained at the inquest into Mr Athersmith's death that someone who has been exposed to asbestos is five times more likely to develop related diseases such as lung cancer.
He added: "In this case the fact that he didn't smoke and was exposed to asbestos does give consideration that it is more likely than not that it was the asbestos that caused the cancer. It certainly was not smoking or alcohol that caused it."