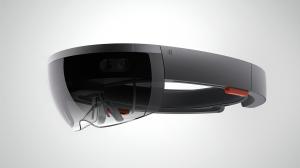 Audi dealerships are to begin offering drivers the chance to view their portfolio of 70 car models in a virtual landscape through virtual reality technology.
The technology will allow motorist to choose their desired car after viewing it in three dimensions. They can even move around the car, climb inside or look closely at certain component, all while wearing the virtual reality headset.
Marcus Kühne of Audi's Digital Retail Solutions department, explained that the challenge for dealerships these days is to entice drivers to engage more fully with the retail experience. He commented: "They already know everything there is to know about their chosen car from internet research. But we would like to engage them and give them a better time at the dealership. We'd like them to have a consultation about the car rather than look on the internet. The VR technology could do this: it is invasive, emotional and unexpected."
Dealerships owners are constantly looking for ways to make the browsing and purchasing process more engaging and positive for customers. However, it's vital to update motor trade insurance to cover new services, equipment and staff – and of course to protect customers.
Users of the virtual reality technology are able to examine at what their chosen model would look like in a range of colours and finishes, both exterior and interior, to bring the various design choices available to life. Potential buyers are even able to view their preferred model in a range of different locations, with different light sources, to see how it would look in a variety of settings.
Dealerships offering the technology have to invest in a £10,000 NVIDIA graphic card, which is another reason why these Audi dealerships will have to update their motor trade insurance in response to upgrading their offering to customers.