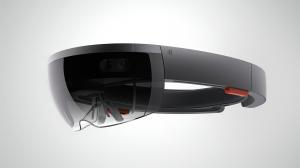 Augmented reality (AR) technology will become a vital tool in the vehicle sales process over the next five years, with 72 per cent of dealers expected to use this advanced technology to present products both online and within their dealership by the year 2021, according to a recent survey.
CDK, the world's top DMS provider, also revealed that 83 per cent of industry professionals agree there will be a decline in the number of dealerships in the UK by 2021, as it becomes increasingly effective to run a dealership network in one central hub. According to CDK, this change will make the use of technology essential to customer engagement.
Of course, this transition will result in car dealers across the country being forced to reconsider the way they run their business. Changes including the updating of motor trade insurance policies to account for the use of high-end equipment are likely to become a priority.
But despite the ways this new technology could impact on business procedures and processes, the CDK report suggested the emerging trends could enhance how the product is presented to customers over the internet, increasing online sales and reducing overheads for many currently physical dealerships.
The report added that AR could also help to enhance digital information to create an interactive experience for the customer using virtual reality headsets and 360 degree film technology, and provide the car dealer with the opportunity to present a large car range within a small retail space.
Additionally, AR could enable virtual car dealership tours and allow customers to configure cars in a virtual dealership, reducing costs for dealers and enabling an increasingly internet-based market to benefit from a more flexible shopping experience that suits their requirement.
Commenting on the report, Neil Packham, president of CDK International, stated that the company is working closely with car retailers to keep track of future automotive trends and advise dealers on how they can harness these opportunities to help their business grow.
"In just five years customers will expect dealers to use advanced technologies as part of the sales process," he said. "Augmented reality will become the norm, enabling customers to experience the full spectrum of products, options and specifications anytime at the touch of a button."