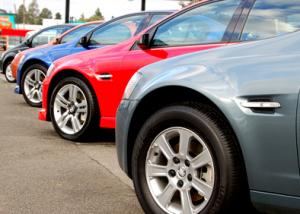 Britain's automotive industry has enjoyed a record year after securing a turnover of £77.5 billion last year, according to the latest figures.
Published by SMMT on behalf of the Society of Motor Manufacturers and Traders, the 2017 UK Automotive Sustainability Report showed that the manufacturing industry has enjoyed a seventh consecutive year of growth, while productivity, production output and vehicle sales also increased significantly.
Car dealers are used to experiencing fluctuations in the market, but this consistent increase in growth could allow many to invest in the growth of their own businesses. However, when investing in such an historically volatile sector it's important to ensure motor trade insurance and other financial policies are kept up to date to reduce negative impacts should the market fall.
Thankfully, the figures suggest this is unlikely in the near future, with UK car and commercial vehicle production and new vehicle registration volumes increasing to record levels last year, up by 8.6 per cent and 0.2 per cent respectively.
This industry growth has also had an impact on the success of the sector's workers, with employment remaining steady at 169,000 jobs and productivity reaching a record high of 11.8 vehicles produced for each industry employee.
This success is having a positive effect on the economy, too, with data showing that the average worker within the vehicle manufacturing sector alone is generating more than £130,000 for the country's economy each year, an increase of 9.8 per cent on the previous year.
Commenting on the results, SMMT chief executive Mike Hawes said: "Today's results demonstrate how UK Automotive is delivering growth across the UK, boosting productivity and improving environmental performance. This has been driven by massive investment in new models, plants, innovation and one of the world's most skilled workforces."
However, he suggested that more should be done to continue this success across the industry. Mr Hawes added: "However, for UK auto manufacturing to continue to thrive, we need clarity on the future, post-Brexit, to encourage ongoing investment and growth."