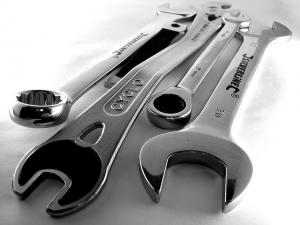 A mother of eight who hit the headlines for her large family and the annual benefits she claims, is aiming to set up a mobile mechanic's business.
Marie Buchan from Birmingham is taking a course to allow her to establish her own company, helping other women who struggle with simple jobs on their vehicles such as changing tyres and replacing windscreen wipers.
When starting any business in the motor industry, it is vital to have the right level of road risks insurance or combined motor trade insurance to cover the company for risks associated with the job.
Ms Buchan, who appeared on the Channel 5 TV programme Benefits Britain: Life on the Dole, has appointed an agent who is now in talks to secure her a TV programme following her as she sets up her car repair business.
Agent Barry Tomes told the Birmingham Mail: "Marie is very ambitious – contrary to some people's belief she is not lazy.
"She wants to work and has enrolled on a two-day-a-week college course where she is learning to be a mechanic. She is currently at Level 1 but will progress onto Level 2 soon. She wants to set up a mobile mechanic business where she will attend callouts in a van."