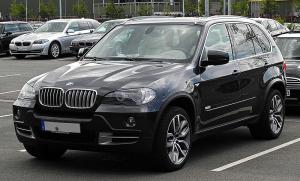 Black remains the most popular car colour among UK used car buyers, with two-tone cars the most likely to be stolen, according to a new report from mycarcheck.com.
The recently released study revealed that the UK's favourite car colour is still black, with silver, blue, white and grey making up the top five colours. However, it also found that two-tone colours were the most likely to be targeted by thieves.
Of all searches conducted on the website, 22.68 per cent were for black used cars, which was almost identical to the proportion of searches the colour accounted for during the previous year, while 20.93 per cent were for silver cars and 16.89 per cent were for blue.
Used car dealers regularly have to alter their stock based on the changing preferences of buyers in the used car market, and should always take into account the cars being specifically targeted by thieves. Motor trade insurance policies can help car dealers protect their business as long as it's updated to take into account any changes to the type of stock they have on their premises.
Commenting on the results of the study, Gavin Amos, head of valuation services at mycarcheck.com, stated that the average colours were average in terms of the risk they posed to car dealers and buyers, but two-tone cars could pose significant issues. In fact, data revealed that 5.56 per cent of black and silver cars and 2.83 per cent of black and red cars were listed as stolen in 2016, compared to an average of 0.92 per cent for the top 20.
"The main reason for this is sporty models tending to have two-tone colour schemes – they're targeted by thieves because they're desirable cars," he added. "In the new car market, white has been the top colour for a while, and grey is also on the up, so it will be interesting to see if these trends are replicated in the used car market over the next couple of years."