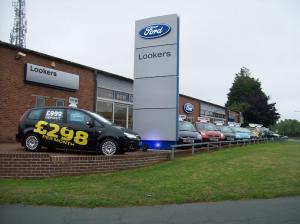 A state of the art car garage is set to open at the site of a former Ford dealership in Clacton.
The news has been welcomed by the local community as the conversion of the old derelict site will boost jobs in the Essex town. Formula One Autocentres is due to takeover the boarded up showroom in Valleybridge Road, which closed in 2011, to add to the 70 garages the company already runs across the UK.
When choosing a site for a new motor trade business it is always worth thinking long and hard about the location and the effect it could have on the price of a combined motor trade insurance policy. Local crime rates, risks of flooding and the security features present at a particular premise could dictate the chances of obtaining a cheap insurance quote.
Planning agents for Formula One Autocentres have applied for a variation in the site's conditions allowing for it to be open longer, the Clacton Gazette reported.
Commented on the announcement, Clacton East councillor Pierre Oxley said: "I think it's good news if Formula One move into that site because it has been boarded up for a few years.
"My only concern is traffic flow in that area because it can get busy. But if it means the site is brought back into use and we get more jobs locally then I welcome it."
The location has been used a motor trading site for the best part of a century; it was run as Westwood and Clark for more than 70 years before being renamed Dovercourt Ford in 1998. It later became known as Ford Lookers before it was shut down three years ago.