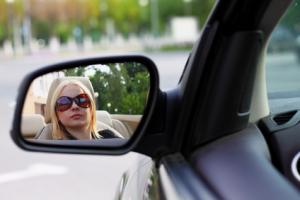 The decision to leave the UK means millions of motorists will consider buying used cars, cheaper vehicles or hold off buying a new motor, new research reveals.
A poll of more than 1,000 car owners and 400 car dealerships by Close Brothers Motor Finance found that nearly five million Britons have altered their car-buying plans as a direct result of Brexit.
The report, called Britain Under the Bonnet, looks at consumers' attitudes and car-buying behaviours, as well as canvassing views from dealerships across the country.
The research found that 71 per cent of current drivers – about 28 million – are planning to buy a car or replace their current vehicle in the next three years.
But the result of the EU referendum means that 17 per cent of drivers – around 4.7 million – are likely to consider other buying options, including buying a used car, hunting for a cheaper model or simply holding off from buying completely.
Dealerships considering adding used cars to their stock are advised to update their motor trade insurance to cover the change.
The report warns that this change in car-buying plans could have a knock-on effect for the manufacturing industry, car dealers across the UK and the wider economy.
While the UK's automotive industry is a success story, employing 800,000 people and contributing billions to the economy, there are concerns that the decision to leave the European Union could spell the end of a 'golden period' for the car sector.
Experts think that Brexit would lead to an increased cost of vehicles and parts and 43 per cent of the car dealers surveyed by Close Brothers Motor Finance cited a potential recession as the biggest threat to their business.
James Broadhead, chief executive of Close Brothers Motor Finance, said: "The automotive industry is unquestionably one of the leading lights of the British economy, with turnover in 2016 totalling a record £71.6 billion.
"But despite having been an undeniable growth industry in recent years – with seemingly endless records set for car registration numbers – it's difficult to dispute that we are entering into uncertain times for our industry, especially now Article 50 has been triggered."
Colin Tourick, professor of automotive management at University of Buckingham Business School, said: "The Britain Under the Bonnet report makes clear that Brexit is casting a shadow over the industry.
"Whilst we can hope that the economy won't receive too much of a jolt from Brexit, the fact is that no-one knows what will happen. And economic uncertainty makes people wary of making major decisions – like replacing their cars."
It is not all doom and gloom, though. The poll found that the majority of UK car dealers (65 per cent) said they expected their business to grow in 2017, and beyond. And 42 per cent said their dealership was performing better than before the EU referendum.