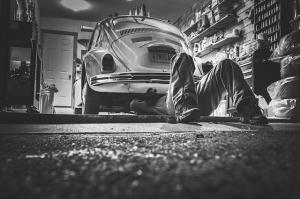 Car owners in the UK are among the biggest spenders in the world when it comes to car maintenance, spending an average of £695.39 per year on repairs and maintenance for their much-loved vehicles.
The figures have just been released by the Society of Motor Manufacturers and Traders (SMMT) in its report entitled: The Importance of the Aftermarket to the UK Economy. The motor trade industry is likely to welcome the news that the British are so willing to spend cash on their cars. However, even when business is booming, the importance of motor trade insurance and road risk insurance should not be overlooked.
Brits spend 12 per cent more than the global average of £621 per year on their cars' upkeep. As a result there are fewer cars on British roads that are in disrepair, helping to limit pollution.
The figures also show that some 64 per cent of work carried out on cars is undertaken by independently owned businesses – the largest share in the whole of Europe.
The UK economy also benefits directly from the vehicle aftercare market, with £12.2 billion being contributed each year, supporting over 345,000 jobs.
The report pointed out that dealerships and garages will have to ensure they keep abreast of changes in the market to continue to benefit as they currently do, however. It suggests that the move from vehicle ownership to 'usership', particularly in urban areas, brings with it both opportunities and challenges.
SMMT's chief executive Mike Hawes, stated: "Robust competition and a strong independent sector have helped reduce the cost of vehicle ownership in the UK and provided greater choice to consumers. For this growth to be sustained, however, the sector must stay abreast of evolving vehicle technologies and changing mobility patterns."