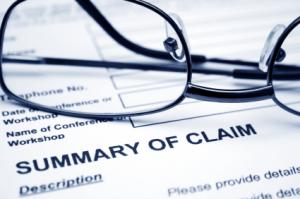 A car dealership and repair centre in Dorset has been targeted by thieves who broke in and stole alloy wheels from a vehicle.
Hine Motors in Shaftsbury was targeted overnight between the 9th and 10th December. The burglars smashed their way into the showroom and took four alloy wheels from a Ford KA and also damaged a number of other vehicles in the process, including breaking a window.
It's very important that your motor trade insurance adequately covers your business for eventualities such as burglaries and the damage caused to your stock. In addition to the vehicles on the premises, coverage is essential for equipment that is left overnight, such as tools and diagnostic kits.
Police are concerned that the thieves who broke into Hine Motors will try to sell on the alloy wheels that they removed from the Ford KA and are urging members of the public to get in touch if they are approached. No one has yet been arrested over the crime.
PC Constable Simon Rogers, from North Dorset Police, told the Western Gazette: "I am appealing to anyone who has been offered, or arranged to purchase, these specific wheels locally or in suspicious circumstances to contact me urgently.
"I would also like to hear from anyone who witnessed the incident or saw someone acting suspiciously in the area at the relevant time."
Hine Motors, in the Longmead area of Shaftsbury, sells new and used cars and vans. It carries out Ford-accredited servicing and is also an MOT and repair centre for all makes of vehicles.
The burglars only escaped with the four alloy wheels during the break-in. They did not target any of the expensive tools or equipment in the garage in the burglary.
Anyone with information about the crime is asked to contact the police.