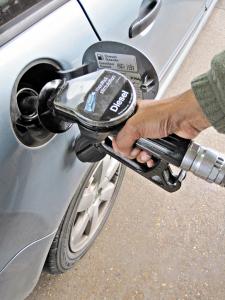 Sales of diesel cars could be about to "plunge" as 61 per cent of car-buyers say they've been put off buying one because of media coverage of the negative effects of diesel emissions, new research suggests.
A survey by Carbuyer.co.uk shows growing consumer interest in alternative-fuel vehicles like plug-ins and hybrids as enthusiasm for diesel cars dampens.
Car dealers canvassed by the car review website's survey said they are seeing some customers "flat-out refusing to consider diesel".
Dealership owners can adjust the mix of stock they offer in their showrooms to reflect changes in consumer attitudes and many will consider reducing the number of diesel vehicles on their forecourts in the wake of this research. However, if you are considering making these kinds of changes, notify your motor trade insurance provider to ensure your entire stock of vehicles is covered under your policy.
Health concerns
There are various concerns around the impact of diesel exhaust fumes, which are now widely regarded as a real threat to human health.
Diesel engines might not produce as much CO2 as petrol engines but they are more polluting in other ways, emitting high levels of nitrogen oxide and microscopic pieces of soot known as particulate matter.
Diesel fumes have been linked to cancer, heart problems, lung conditions like asthma and bronchitis and the development of dementia, Carbuyer said.
A study last year by the Royal College of Physicians and the Royal College of Paediatrics and Child Health found around 40,000 early deaths in the UK every year are due to air pollution.
Growing interest in greener cars
Unsurprisingly, these concerns are seeing car-buyers shift to greener vehicles.
Carbuyer looked at Google search trends and found a whopping 127 per cent rise in users searching for hybrid cars in the first three months of this year compared to last. Searches for diesel cars grew by just nine per cent.
This is supported by data from the Society of Motor Manufacturers and Traders (SMMT) showing diesel sales are down 9.2 per cent in February 2017 compared with February 2016. In contrast sales of alternative-fuel vehicles such as hybrids and battery-powered cars were up 48.9 per cent over the same period.
Carbuyer editor, Stuart Milne, said: "Our poll and the SMMT's sales data both suggest diesel's unpopularity could well grow in the coming months.
"While diesel can still be a cost-effective choice for high-mileage motorists and those running larger cars, we regularly advise buyers that modern petrol, hybrid and plug-in vehicles can be a better option for shorter trips and urban motoring in particular."
Diesel cars made up about 10 per cent of the new car market in the 1990s – today they represent just under 50 per cent, thanks in part to tax incentives and the "perception of diesel as being greener than petrol", Carbuyer said.
While the UK's road tax system has incentivised the buying of cars with low carbon dioxide emissions, a new system which comes into force on April 1 will see cars emitting any amount of CO2 liable for a (at least) £140 annual charge. Only zero-emissions vehicles will be exempt.
Carbuyer said this, plus tightening regulations making diesel cars more expensive to buy and the higher cost of diesel fuel, is set to price diesel engines out of certain sectors of the market, with the diesel supermini "like to become extinct within a few years".
'Real shift'
Dealers spoken to for the survey noted a shift in consumer attitude to diesel cars.
"A few months ago, customers would look at the petrol and diesel models and decide on cost and fuel consumption," one dealer said.
"Now some are just flat-out refusing to consider diesel, which is something we've never seen before. Those that don't refuse outright are more wary and are asking more questions."
Another said: "We order new and used cars for stock weeks in advance and usually have the right mix of petrol and diesel models. But in the past few weeks there's been a real shift. The petrol cars are in short supply and there's a waiting list, but I could deliver a diesel tomorrow."