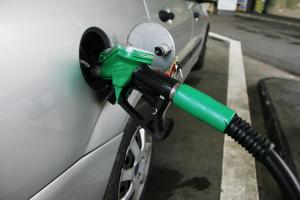 Car buyers have indicated that they are more likely to buy a petrol vehicle over a diesel model, according to a survey carried out by What Car? magazine.
In the survey of 959 motorists, seven out of 10 car buyers said they were either likely or very likely to choose a petrol vehicle for their next purchase. This contrasted with four in 10 indicating that they would choose a diesel vehicle next time they decide to buy a new car.
With such a dramatic shift in car buying preferences, you may well be thinking of taking on new stock to accommodate the change in attitudes. If so, be sure to regularly update your road risks insurance and your motor trade insurance to cover your changing stock quotas.
The What Car? survey also discovered that hybrid vehicles and electric cars were not all that popular with prospective car buyers, with 48 per cent saying that they would be very unlikely to purchase such a vehicle next time around.
Regarding the shift from diesel, which had a market share of 50.1 per cent in 2014 and 48.5 per cent in 2015, to petrol, What Car? suggests that this is down to future legislation that may penalise diesel car owners in the future. Some 84 per cent of those surveyed suggested that this was the case. Furthermore, many were concerned about the running costs associated with diesel.
Steve Huntingford, the editor of What Car?, said of the survey results: "There appears to have been a shift in the petrol and diesel sales seesaw. In the 2000s, legislation changes resulted in a diesel boom but after last year's revelations and the emergence of extremely efficient downsized petrol engines, the tide has now turned."