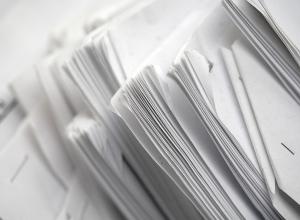 Car dealers are predicting there is going to be a substantial increase in the amount of paperwork they have to fill out in the future, new research has revealed.
According to a study by information management specialists EDM, almost half of car dealers (44 per cent) expect the amount of paperwork handled by car dealerships to increase over the next three years, with 12 per cent stating they expect to see a dramatic rise. Only a third (32 per cent) are predicting a decline in paperwork in the next three years.
The findings have come as somewhat of a surprise, with many assuming that processes were becoming digitised. Road risks insurance or combined motor trade insurance policies are one such example of paperwork a car dealer must deal with, although when obtaining a motor trade insurance quote the dealer can provide the relevant information either online or over the phone, rather than with pen and paper.
At present, 57 per cent of car dealers say over half of their work is paper-based, with 20 per cent saying that 75 per cent or more of their work is on paper.
When asked why they expect an increase in the amount of paperwork they have to deal with, the vast majority of traders (89 per cent) said it would be because of greater regulation of the industry. Over three quarters (79 per cent) said that changes to company rules and corporate governance would play a role, while half stated that it is because they will have to conduct more checks on customers.