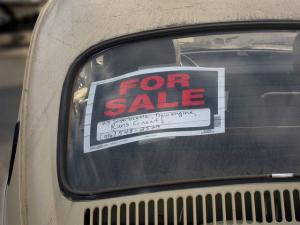 Dealers could be missing out on around £14 billion by selling cars through sites such as AutoTrader or Motors.co.uk, as recent research shows that nearly one in three buy vehicles without using the web.
The research commissioned by car website Carsnip and conducted through an online YouGov poll sought to investigate how the habits of UK car buyers are changing. The key finding of the research was that around 30 per cent of buyers did not use websites to make their most recent purchase.
The Carsnip research clearly shows that, while an online presence is important, you must also offer clients an excellent experience in the showroom. As well as general motor trade insurance, you should also get good levels of demonstration cover to provide test drives upon request.
There were 7 million used car sales in 2015, with vehicles going for an average price of £6,500. However, the research found that an estimated 2.1 million cars were bought without using the internet. This could mean that a potential £14 billion used car market isn't being tapped by dealers using the web exclusively.
Alastair Campbell, the chief executive of Carsnip, said: "The research confirms what we've suspected ever since we launched; that for a huge number of people, current online car search simply isn't good enough.
"The statistics speak for themselves. A third of people didn't go online to buy their last car; that's as many as 14 million UK drivers who might have found the right car faster and easier online if traditional classified advert websites had served them better."
Furthermore, the research found that, of the 70 per cent of those who did use traditional car websites, nine per cent found them difficult to navigate.
Jim Reid, the director of Jim Reid Vehicle Sales, added: "We agree completely with the poll results. Not everyone is tech-savvy and even if they are, most people aren't 'car people', so searching using the traditional methods can be hard for them.
"On top of that, not all of the UK's used car dealer stock is advertised on the two big classified sites due to cost, so customers are often missing out."