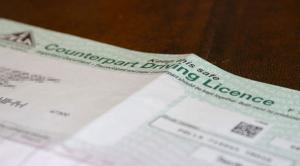 Paper counterpart driving licences have been abolished this week (9 June), and car dealers must make changes to account for this, one expert has said.
Barry Cooper, director of Cooper Solutions, has stated that dealers cannot simply take a customer's word on their driving history now the paper part of the driving licence has been abolished. When customers wish to take cars for a test drive or use a hire car while theirs is being repaired, for example, new systems must be put in place to protect both the customer and the business.
Car dealers can obtain demonstration cover as part of a combined motor trade insurance policy to act as insurance during test drives, but this is only valid if the customer presents their driving licence and is accompanied by a member of staff. Without the paper counterpart, car dealers will now need to go online to perform checks on the customer's driving history.
Likewise, when adding employees onto a company wide road risks insurance policy, it is important to check their driving history as it could have an impact on the cost of the policy and whether or not they can be included as a named driver to get behind the wheel of customers' or the company's cars. The online View My Licence portal will replace the paperwork in the risk management checks, but it is worth noting this relies on the driver knowing their national insurance number, postcode and driving licence number.
Speaking to AMOnline, Mr Cooper said: "This change to the driving licence should not be taken lightly as it fundamentally affects the way the estimated 15,000 courtesy cars and tests drives taken every day are administered.
"At best, this new regime could cause minor frustration for drivers and motor dealers. At worst, it could end up landing unwary drivers and dealers with very serious fines or even a spell in prison, such is the severity of the outcome if they get it wrong."