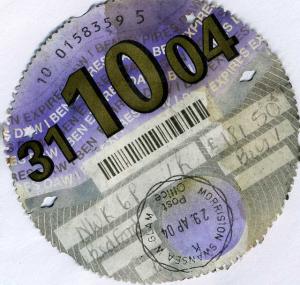 Car dealers have been warned not to get caught out by the Driving Vehicle and Licensing Agency's (DVLA) decision to move tax discs from paper to online.
HPI, the vehicle information provider, has told dealerships to make sure they register which cars are on their forecourt to ensure they are not penalised for untaxed vehicles they no longer own. As of 1 October 2014, tax discs will be moved online, at which time dealers will no longer be able to purchase vehicles with a tax disc in force as the tax will not be transferable when a vehicle is sold.
Registering exactly which cars are held at a car dealership is not only important for tax purposes, it is also very important when it comes to motor trade insurance. By keeping a company's stock up to date with the motor insurance database (MID), a firm can ensure new vehicles are still covered under its insurance policy while also preventing the business from being embroiled in any criminal issues with vehicles it has already sold.
Phil Peace, commercial operations director for vehicle information provider HPI, said: "We remind motor traders to always send the V5C [registration log book] to the DVLA, rather than relying on the buyer to do it. And always apply for a Certificate of Destruction from an authorised treatment facility for vehicles that are scrapped.
"We're hoping that the new DVLA initiatives will make it harder for drivers to head out on the road untaxed. It's easy to check if a vehicle is taxed by heading online at the Vehicle Enquiry Service, making this the first step for dealers and consumers alike who want to avoid the risk of fines."