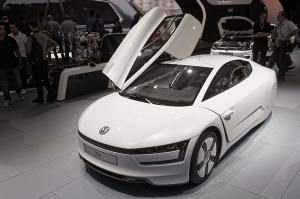 A motor trade company with dealerships dotted across England has bought a new £100,000 fuel-efficient super car.
The XL1 is Volkswagen's most fuel-efficient car and there were only ever 200 of the vehicles produced, with just 26 residing in the UK. One of those is now owned by the Marriott Motor Group, a family-owned company that has showrooms in Bury St Edmunds, Kings Lynn, Ipswich and Stowmarket, Car Dealer Magazine reported.
Adding rare and exceptional cars to one's stock is a good way for dealerships to attract new customers to their showroom. However, there are other considerations that must be made.
Firstly, for members of staff to be able to drive super cars such as the XL1, a special road risks insurance policy might be required. Furthermore, high value items like this might exceed the level of cover provided by a business' combined motor trade insurance policy, so it is important a dealer checks that the value of the car will be protected in cases of theft or damage.
The XL1 is only 45.4 inches tall and as well as having a typically aerodynamic sporty look, the car is capable of travelling 313 miles per gallon. While it takes just over 12 seconds to go from zero to 60, the car does have a top speed of 160 kilometres per hour and its fuel efficiency is unmatched by any other car on the road.
The car is currently on display at the company's Ipswich dealership, but will be heading to other showrooms around the country.