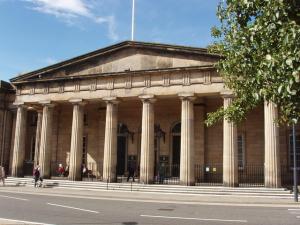 A business manager from a Honda car dealership in Scotland has been fined for injuring a colleague after the pair were involved in a fight over the scale of customer discounts.
Christopher Dolan damaged salesman Graham Mitchell's nose as the two clashed in the garage showroom on Dunkeld Road, the Perth Courier has reported. Perth Sheriff Court heard that, after being suspended, Mr Dolan subsequently resigned from his post at the dealership and now works as a car salesman elsewhere, earning £10,000-a-year less than he did as part of the Honda management team.
When working at a car garage, there are many potential injuries an employee could sustain – that is why it is imperative that a combined motor trade insurance policy includes employer's liability cover, so that staff are protected in the case of an accident. Although, it is worth noting in this case, incidents of assault between colleagues will likely not be covered.
Mr Mitchell brought the case to court and the Sheriff heard that Mr Dolan had interjected in a conversation between his colleagues, led by Mr Mitchell, about how large the customer discounts should be. An argument then broke out between the two and Mr Dolan walked over to his colleague and head-butted him in the face.
Mr Dolan, 33, admitted assaulting Mr Mitchell and was fined £500 by Sheriff Michael Fletcher.