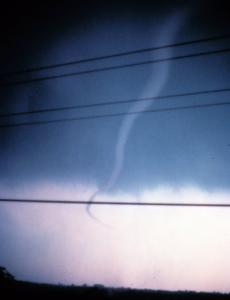 A car garage in Wales has suffered damage to the building after it was hit by a mini tornado.
Days Garage in Llanelli, Carmarthenshire has been left in disrepair following what reports suggest was a mini tornado. The car garage on Sandy Road had the cladding ripped off its roof and blown over to the neighbouring art and design college's campus site, causing significant damage to the building.
It will be necessary for the trader – if he owns the premises – to call up his insurers to make a claim under his building insurance policy for the damage caused. Alternatively, those who rent trading property should ensure that their landlord has sufficient building cover. As part of a combined motor trade insurance policy, it is advised that those in the car industry also seek business interruption cover, which can cover the losses to the business should they have to pause trading while repair works are performed to the building.
Huw Cole of Days Garage spoke to the Llanelli Star after the incident, saying: "Around three quarters of the building has been damaged.
"We have got maintenance teams here at the moment looking at the damage. We've never had anything like this before, never anything this substantial."
Dyfed Powys Police, who attended the scene on the evening of 16 October, tweeted: "Sandy Road, Llanelli nr to Days – police at scene. Damage to roofing. Avoid area if possible."