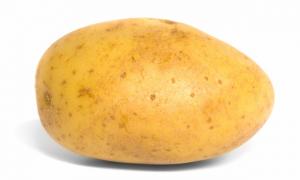 An innovative car mechanic has made the news by using a strange, new device to fix a customer's car: a potato.
AA repair specialist Mario Papademetriou was called out to fix a farm's 1960s Land Rover. Having attempted to use tin foil and silicone repair tape to mend the vehicle's condenser, Mr Papademetriou thought outside the box and wired up a potato to act as a makeshift condenser – the car started and its owner even said it had never run better.
While the use of groceries within engine repairs would not be advisable in 99.9 per cent of incidents, in this case it proved to be a great success. Regardless of what parts they use to repair cars, what is important is that mechanics have a road risks insurance policy that will enable them to drive customer's vehicles and thereby check that any repair work has been successful.
Mr Papademetriou has gained fame in several national newspapers after he won an AA prize with the inventive repair. Indeed, to show it was not just a coincidence, the AA's technical department replicated the temporary repair using the AA's Series I Land Rover and it worked perfectly.
The mechanic said of his repair work on the farm: "There were a lot of vegetables around, so I thought I'd try wiring up a potato with a couple of screws. It started instantly … I followed the owner to the garage and he said the vehicle had never driven so well."
Once the car had travelled the 12 miles to the garage the condenser was properly fixed.