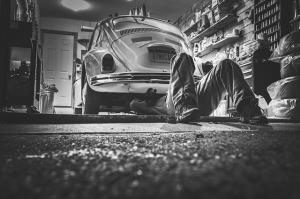 People from different parts of the country tend to require different car repairs, according to new research.
Londoners are around twice as likely to come to a garage needing bodywork repairs, while Liverpudlians topped the table for clutch repairs. They were 30 per cent more likely to suffer this issue with their car than drivers elsewhere in the UK.
No matter where in the UK your garage is located and the type of work you specialise in, it's important to have the right level of motor trade insurance to cover both your work and customers' cars while they are being repaired on your property.
The report, by Who Can Fix My Car, also looked at the cost of repairs. The average car repair bill in the UK stood at £220 but there were wide regional variations. The most expensive place for repairs was found to be East Anglia, where average bills stood at £241, while Northern Ireland was the cheapest at £180. The prices also tended to be higher in big cities.
There were also regional differences in car choices. Londoners were most likely to opt for a Mercedes or a BMW than people elsewhere. Jaguars, made in the West Midlands, were most popular with drivers in Birmingham. Meanwhile, people in the North East bought the most Nissans, which are made in Sunderland, and Scottish drivers were more likely to opt for a four-wheel drive vehicle, the researchers found.