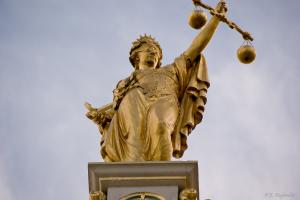 A car sales manager in Gloucester has been jailed for misleading colleagues to loan him money to the value of £100,000, which he never returned.
Richard Powell, 46, was a manager at Bayliss Vauxhall car dealership from 2006. While there he convinced two members of his own team to loan him £67,254 by persuading them that the company was in dire financial straits and the 'loans' would save their jobs, the Gloucester Citizen reported. They never got this money back.
Dishonesty is not only an easy way of alienating colleagues or employers, it is also a way of ruining your chances of obtaining a cheap motor trade insurance quote. Moreover, while lying about the extent of the cover you need might seem like an easy way to get a cheaper insurance policy, in reality it could leave you out of pocket in the future should you need to make a claim and then realise you don't have adequate protection for your business.
Gloucester Crown Court heard that Mr Powell was eventually sacked for "financial irregularities" but he was then able to secure a job as a sales executive at Renault Hylton in Cheltenham. Between June 2010 and August 2011 he repeated the same trick, duping customers out of £40,149 by keeping their deposits and "cooking the books" to cover his tracks.
In total he pocketed £107,403. The judge sentenced him to two years and eight months in prison after he admitted the charges of fraud at the two companies.