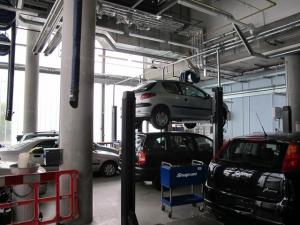 A new car dealership based in Middlesbrough is set to take an 'open-all-hours' approach to opening times.
Lookers Volkswagen North East is opening a late-night car servicing facility in Teesside, to provide a more convenient service to customers. The workshop will provide servicing and MOT tests until 2am Monday to Thursday.
Opening for longer will require an overall change in the business process at the servicing facility. Not only will the company need to look at employing more staff and covering extra bills, the 'open-all-hours' approach may also require a rethink of their current motor trade insurance policy. To make sure they are still providing cover for staff, vehicles, and visitors to the site, Lookers would be well advised to get an updated combined motor trade insurance quote.
Franchise director for Lookers Volkswagen North East, Simon Horabin, said that the new facility means that late-night services would be extended from just commercial vehicles to encompass car owners. Working customers will be able to access services at times more convenient to them, Car Dealer Magazine reported.
He added: "We are always striving to give Volkswagen customers a quality aftercare experience that matches the renowned high standards of the cars themselves, and we are pleased that these extended opening hours will help us to deliver good old-fashioned customer service above and beyond what is normally expected."