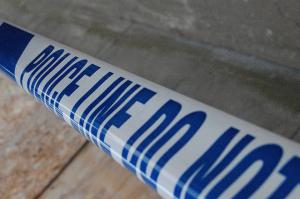 Four cars and a van have been stolen by thieves in a break-in at a car dealership on Merseyside.
The gang broke into Bromborough Road Car Sales, an independent dealership in The Wirral, after cutting off the padlock on the gates, entering the showroom and taking the keys for the vehicles.
As well as a good level of security commensurate with the value of stock you have on your premises, it's also important to ensure you have the right level of motor trade insurance to cover the vehicles on site. In addition, your insurance should also be adequate to cover any potential damage to your showroom or forecourt in the event of a crime.
The five vehicles stolen from the Wirral dealership were a white VW Transporter camper van, a green Ford Focus, a silver Ford Fiesta, a grey Ford C-Max and a silver Lexus IS 200. The Lexus has since been recovered but the other four vehicles taken in the break-in remain unaccounted for.
It's believed the gang broke into the dealership in the early hours of the morning and searched for the keys before driving off in the stolen vehicles. Police investigating the crime are currently checking CCTV footage from the dealership's cameras and from other local businesses in the area.
Detective Constable Jon Head told the Liverpool Echo: "This is an independent local business and the owner is understandably devastated that it has been targeted.
"It's shameful that there are people who think it is acceptable to destroy other people's hard work and enterprise for their own gain and we are determined to bring those responsible before the courts."
DC Head appealed for anyone with any information or anyone who had seen suspicious activity around the garage last weekend to get in touch with the police.