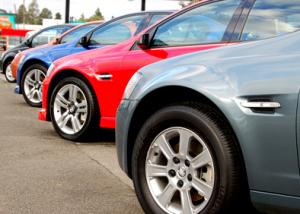 A dealership has rewarded members of staff who have worked for the business for over two decades.
Sherwoods Group in Darlington, Co Durham, organised a celebration dinner for staff in recognition of their long service. The business invited along anyone with 20 years' service under their belt, but some had worked for the dealership for half a century.
As a business expands and more staff are taken on, it is a wise move to check that your motor trade insurance and road risks insurance policies are up to date to cover everyone – particularly when you have young or old employees on the books.
Among those attending the dinner at the Houndgate Townhouse Hotel were twin brothers Adrian and Peter Tosh, who have half a century's service between them, and Steve Watkins, who started in the parts and bodyshop department of Sherwoods in 1975.
He told the Northern Echo: "When I joined aged 20 I was hoping for a career and was happy to give long-term commitment.
"When I started in the parts department we had to write everything down in books – there were no computers – and the till was one of those wooden ones you had to polish."
The event also included David Saunders, who has just retired. He worked for the company for 49 years and is officially the longest-service member of staff.
Sherwoods Group managing director, Alasdair MacConachie, who has also racked up many years with the company, said: "Our industry is renowned for high staff turnover so we're very proud to have so many people in our team who have dedicated their careers to Sherwoods."